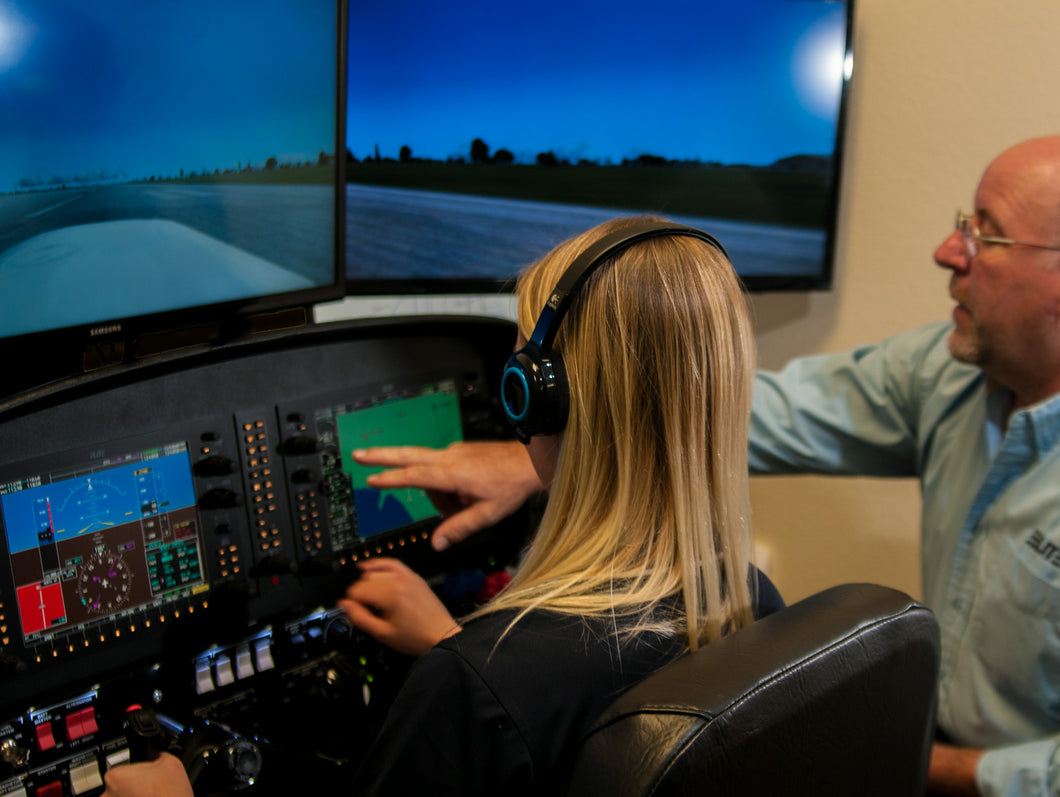 AATD Checkout Package w/ 4 Hours Additional Sim Time
Regular price $285.00 $200.00 Sale
All students and pilots wishing to use our PI-1000 Elite AADT must first receive basic training on the device and be signed off by one of our CFIs.
This discounted package includes a 1 hour Sim operating tutorial / checkout with a CFI plus 4 hours of additional sim time for you to use either with our without an instructor. This is the perfect way to begin integrating the sim into your training and currency requirements. 
FLIGHT CLUB 805 MEMBERS: Please contact the office prior to purchasing this package for a coupon code for 10% off the purchase price.