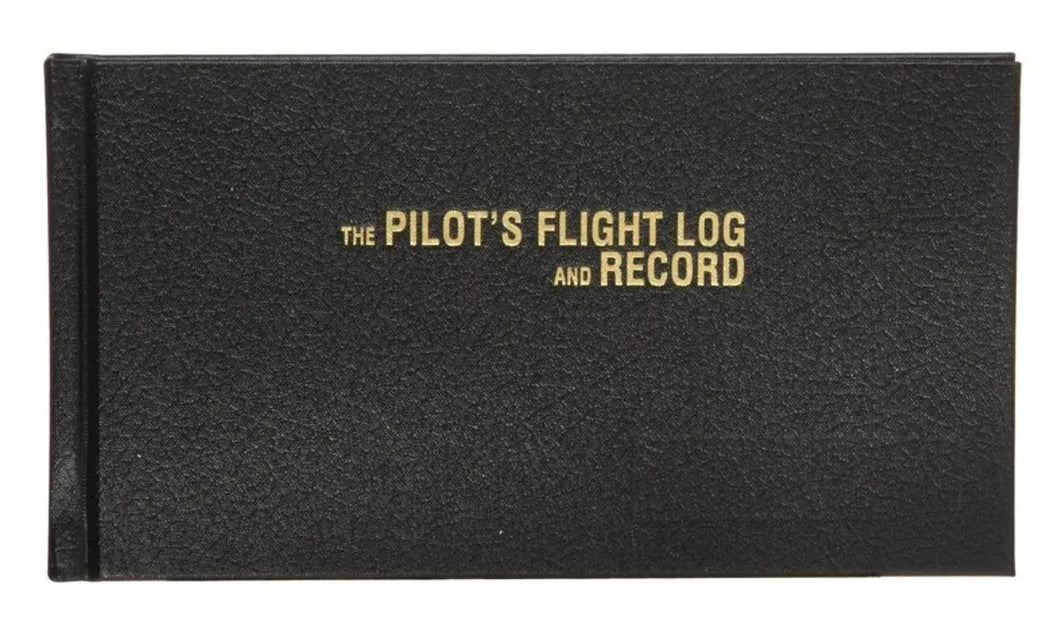 Pilot Logbook
Regular price $20.00 Sale
Logbooks for the True Professional
ONLY AVAILABE FOR IN OFFICE PICKUP - NO SHIPPING
Sporty's exceptional flight logs have been updated to comply with the latest regulations, and are still the finest available. New column headings for holding procedures and navigation tracking make the tedious job of tracking proficiency easier, and extra blank columns allow for expanded remarks. Plus, an optional personalized plaque for the cover makes our logbooks something to be proud of.
Only the finest materials are used in the construction of these logs. The result is a handsome, durable logbook for recording a lifetime of flying.
Features:
Premium grade, mint green ledger paper

Rugged yet elegant cover

PageFinder™ system lets you trim away corners allowing you to find your place immediately.
Thoughtful, logical design and quality construction make these the finest flight logs available. There is no comparison—an exceptional value!  This logbook is our bestbeller and the most favorite among student pilots at Sporty's Academy Flight School. 
Pilot's Flight Log and Record
Each flight log spread includes 28 columns, six of which are blank. Contains 112 total pages: 49 flight log spreads (98 pages), eight pages of endorsements, three ruled memoranda pages, and a page for medicals, flight reviews, instrument proficiency, and more. Measures 9"l x 4 3/4"w x 1/2"d.